(left) Well that looks familiar? It's my chalk mural during my final year at the Art Institute of Seattle. (right) Here's the final product completed on Sunday.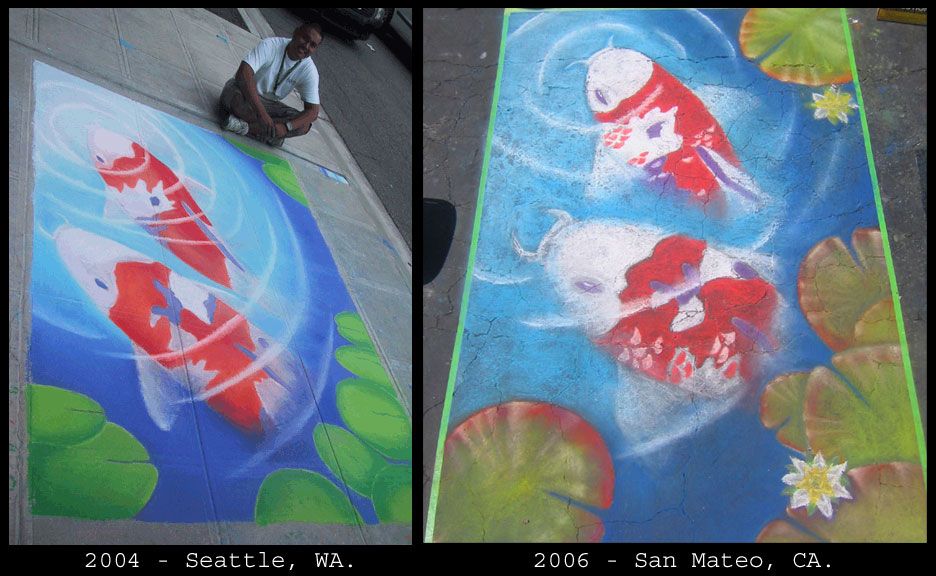 Comparison
: The Seattle mural was twice the size of the San Mateo mural, but I'm glad I was assigned a smaller square so I could concentrate on the details instead of the dimentions. I was also worried about the cracks in the asphalt, instead they added to the scales of the Koi. I love happy mistakes.
(below) I didn't have enough reference on the lilly-pad flowers, but I did enjoy adding them to this years mural.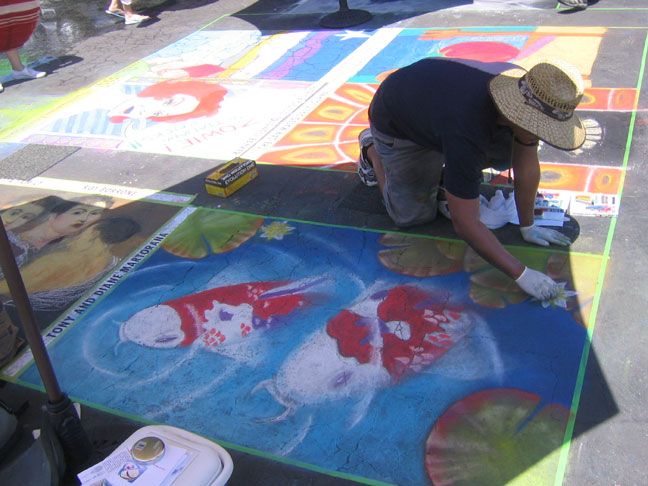 (below) Olivia and I originally worked together on the the hi-lites, but the overall look was inconsistent. I thought Olivia had a real knack for hi-lites, so she offered to work on each lilly-pad while I finished up the ripples in the pond.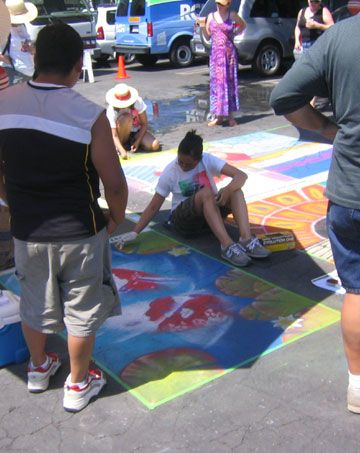 Thanks to everyone that stopped by to greet us throughout the day. We had a blast meeting you and answering your questions. Hope you enjoyed the parade and all the delicious foods & desserts... We did :)
Here's a photo from the first day results of the other sponsored artist.