My friends Anna and Marie recently informed me of a Disney Exhibit (Behind the Magic - 50 Years of Disneyland) held at the Oakland Museum. It was a nice informative exhibit, with tons of enlarged photos, concept art and early video footage of Walt...but there were so many people...there was not enough room to sketch. I think we spent a good 2 hours in here.

There are several other good exhibits like the "San Francisco Earthquake" and "Walk across California". This particular sketch was from the "Gallery of California Art". With 20 minutes until closing, I was not satisfied with results. So I totally re-sketched it at a coffee shop later that night.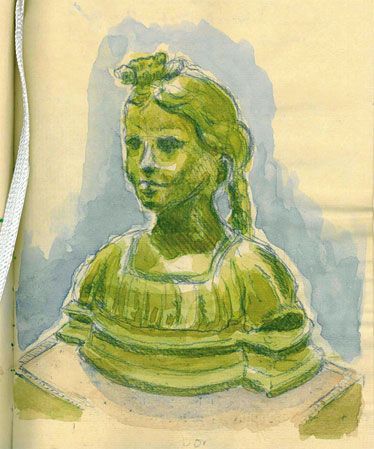 Julia Bracken Wendth
Titled: "Doris"
1909 - Cast Bronze