From the California Hwy of Redwood Trees aka: "The Avenue of Giants".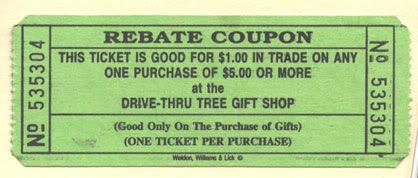 Here's a rusty wagon used to haul slabs of chopped Redwoods. While I was sketching, a car was trying to park behind me and my leg was almost knicked from thier bumper. The couple that came out of the car ended up being one of the nicest people we came across during our trip. They made couple of nice comments on my sketches and then stood in front of me to take a long look at the wagon themselves. I think they were hoping that I'd include them in my sketch...sorry.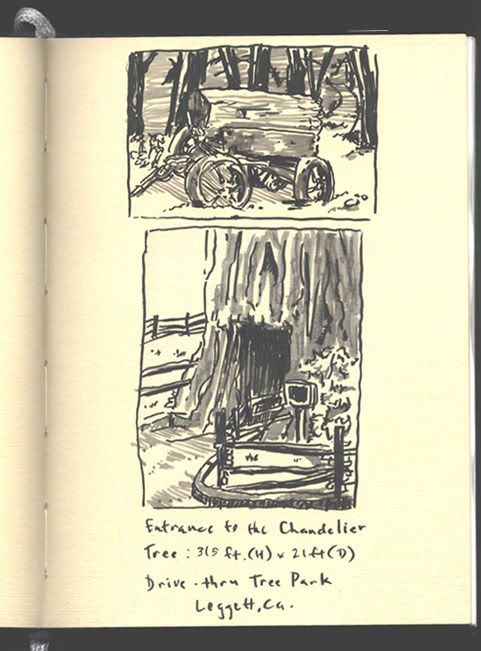 This park is well known for its' drive-thru tree named the "Chandelier Tree". It's just amazing how the trunk of this 315 ft. tree is hollowed out and has continued to live and grow over the years.