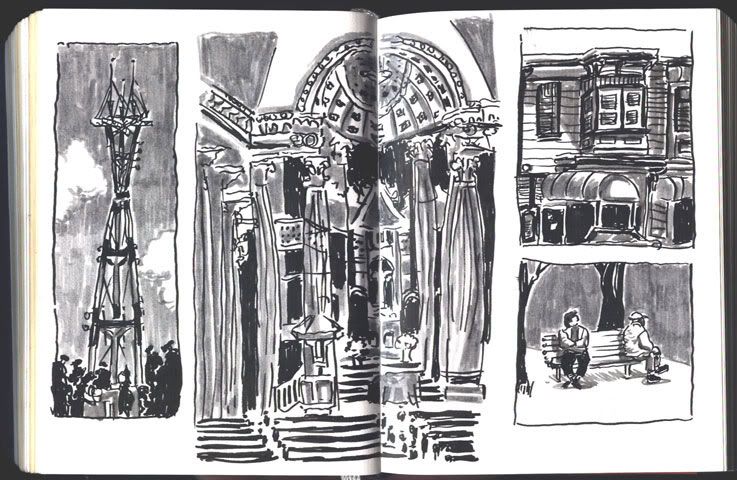 Exploring the Bay Area a bit....
I've always seen this tall red and black antenna from a distance and finally got a closer look at the top of the hill known as
"Twin Peaks"
. The middle sketch was from inside the
St. Ignatius Catholic Church
. Perspective and black & white tones were all off. I'll have to give this one another try another day. The top right is from the popular "
Burma Superstar Restaurant
". Not only did my co-worker Ken, highly recommended it....but we also saw a segment on television recently. The food is very good and I thought the portions were just right. We ended the the afternoon checking out one of my favorite stores "
Kid Robot
". We took a break after walking back to our car and decided to sketch these folks waiting for the bus.
More to come....