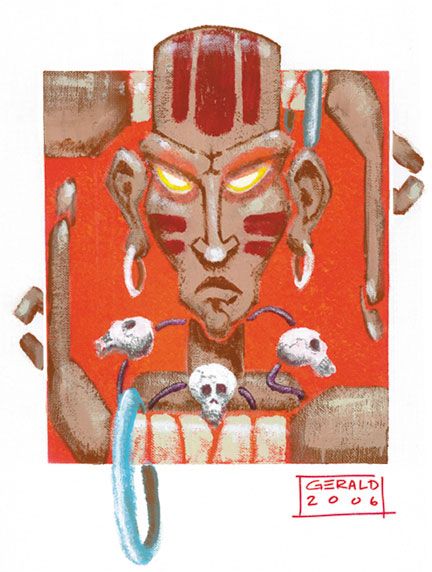 Ah...the ever so popular anime and video game "
Street Fighter II
". The actual animated film was released back in 1995 and was recently re-released onto
DVD (uncut version)
. Alvin Lee and his uber talented team at
Udon Comics
has continued dishing out this amazing quality of art work. I was so blown away by thier take on the SFII characters, I decided to paint the Martial Arts Yoga Master, known as
Dhalsim
. Known for his ability to contort and extend his extremities in ways that are physically impossible, I decided to smash him into a box shape for this illustration. Creating the glow effect in his eyes were the most time consuming, but fun.
Acrylic on 16"x 20" canvas.