Just adding the final touches....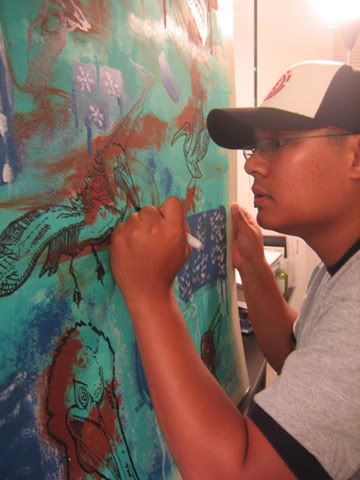 This painting was inspired by spending an afternoon at a beach where pelicans continuously flew from a lake, over our heads and into the Pacific Ocean. We sat there for about 45 minutes just snapping photos and observing the pelicans taking turns to find food.
The colors and patterns were inspired by the decor in our living room.