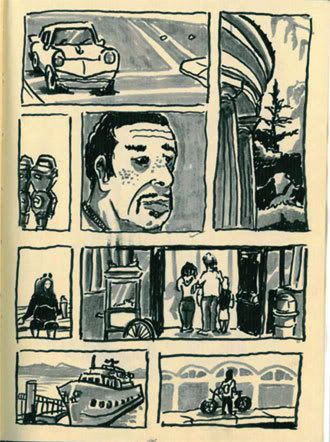 Here's a few mixed sketches from the Golden Gate Park Carousel in San Francisco and from a cafe in front of the Sausalito Ferry (which may be the next San Francisco SketchCrawl location - TBA). It's amazing that this Carousel has been around since 1940.
The winds started to pick up but I was able to sketch this nifty looking popcorn machine.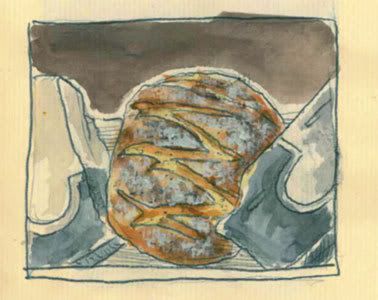 Here's a sketch I did while my car was getting its' oil changed. I roamed around and came across a bakery with tons of bread at the front window. Too bad they closed early...sure, smelled good.