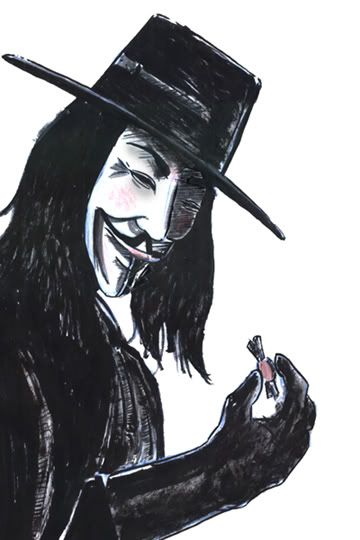 You ever have that generous co-worker that would always have a bowl of candy by his or her desk? Well, I used to have a cube mate that had a large, never ending bowl of candy by his desk.
I was moving at the time, so decided to I leave him this illustration from one of his favorite films, "V for Vendetta".
I later drew a bubble of "V" saying: "Thanks for the candy".